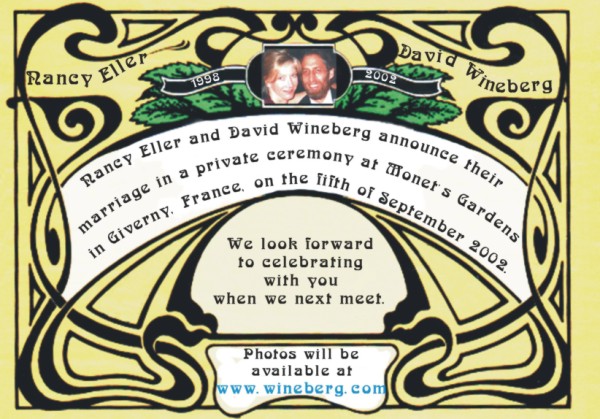 Giverny, France. The 5th of September, 2002. We got married at City Hall in the Village of Giverny, right by the Gardens of Monet. He built those gardens to provide endless subjects for his paintings, and they retain the look and feel today. And of course, the gardens are filled with artists and photographers. We are now immortalized in the photo albums of tourists from all over the world.
Click any image to see it full size



To see more of photographer Stephane Migrenne's work, click here
....